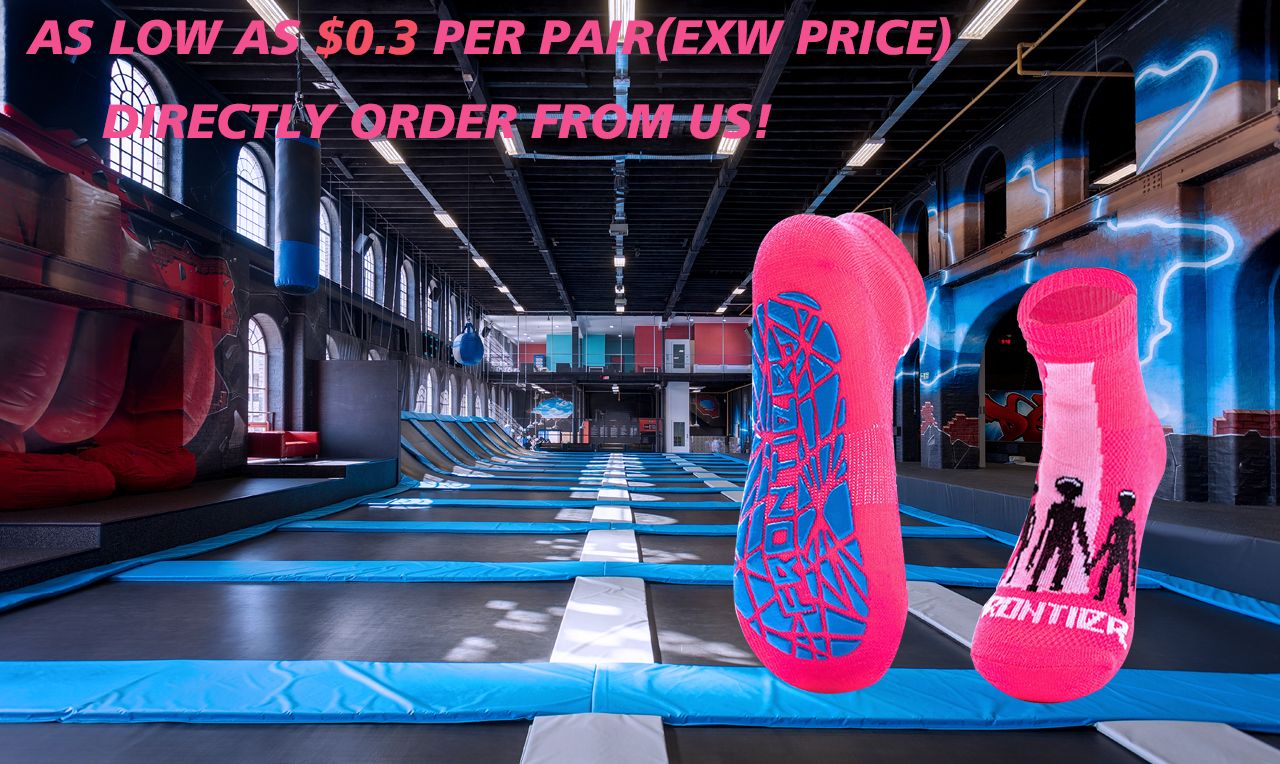 Our customized trampoline socks not only provide an important source of revenue for our customers, but also an important entertainment product that guarantees the health and safety standards of trampoline parks, inflatable theme parks, software games, and water parks worldwide. We continuously make new socks for trampoline park plans and provide the most suitable and economical socks solutions for trampoline park customers who have various personalized needs.
As a professional trampoline socks manufacturer, INNOVATE has focused on quality and design for over 20 years, we can provide the complete custom service according to your requirements from designing to delivery. Our non slip trampoline socks will provide you with better experience and make you move fluidly on the trampoline. High quality and cheap price guaranteed, as low as $0.3 per pair (EXW price). Talk to our socks specialist about your needs, we'll get you a satisfied solution.
Innovate is specialized in wholesale trampoline socks, if you need bulk trampoline socks, please contact us without hesitation.