As the name suggests, business socks are necessities for formal occasions. Traditional business socks are mostly based on monochrome or simple regular patterns and can be distinguished by the length. There are three common types: ankle length, calf length and above calf length.
The most common socks are the calf-length socks among the three types. The reason is simple: It ensures that the thick shank-feathering between your socks and shoes will not be exposed when you sit down and cross your legs.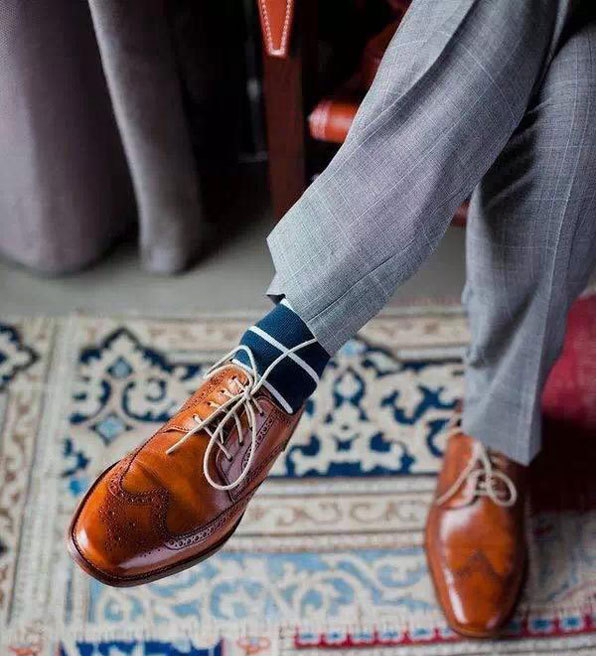 In fact, the earliest mens business socks were stockings whose length is above the calf. In the 16th century in Europe, the demand for clothing beauty outweighed the practicality, especially among the aristocracy, and socks were no exception. You could never guess that a man in a long dress and condole belt stockings was definitely a trendsetter in that era!
Men in condole belt stockings swaggered their way into the 19th century. Due to the popularity of long pants, the length of condole belt stockings has been lowered from the thigh to the calf. There was another epic change: Men finally stopped wearing silk stockings as trousers.
Later, with the emergence of elastic materials, which are also known as elastic bands, suspenders were gradually no longer needed to lift the socks, and business socks began to become what the present business socks are like.
Of course, you need to choose different business socks for different occasions rather than just take a pair of cotton socks from your closet to go with a suit. If you are going to work or for an interview, you should choose the business socks whose color is similar to the pants and shoes to show a sense of stability. You should know that if you insist on wearing a pair of unusual socks on these occasions, your boss will tell you how to behave properly. Especially when you don't wear the right socks, you should listen carefully to the teachings from your leadership.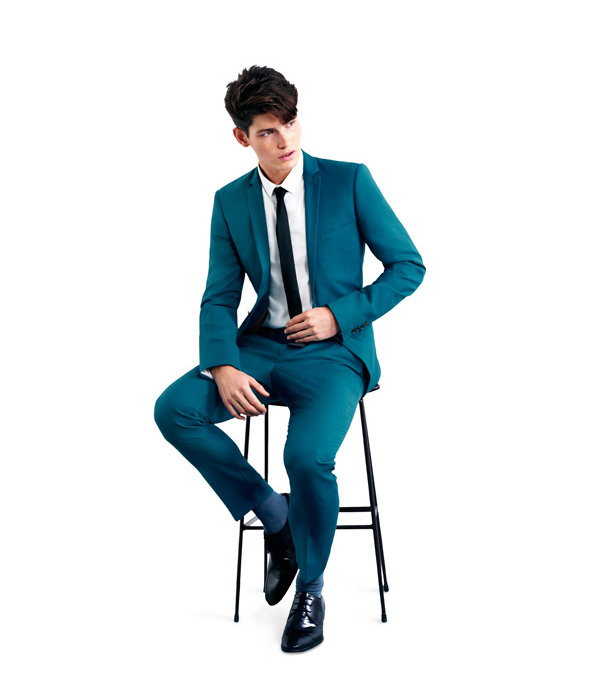 On the contrary, if you just go to a party or gathering, choosing a pair of eye-catching socks may increase your personal charm. Matching a pair of shoes in a good color with a pair of socks in the same color system can attract more attentions.
Nowadays, business socks are no longer just for formal wear after continuous improvement in design. Many people who are not willing to be mediocre also start to use them to match jeans and other clothes made of various materials, and the effect is also very satisfactory!